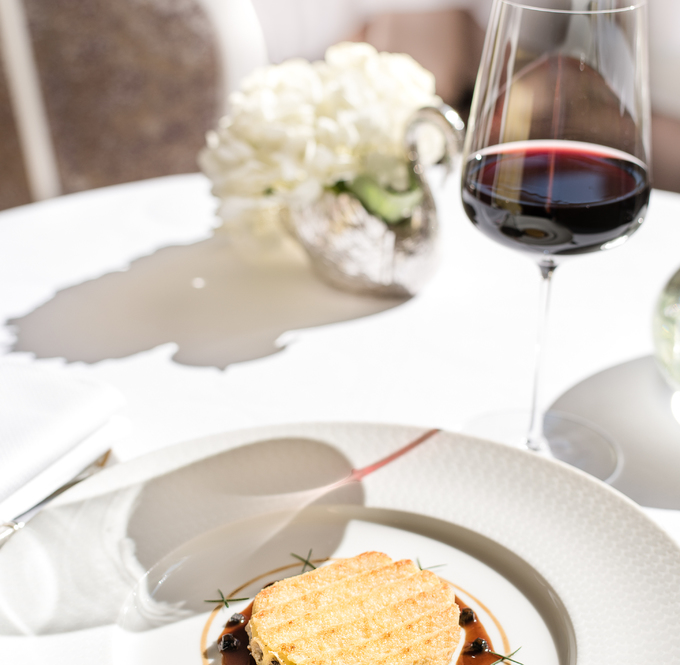 - A MODERN AND TASTEFUL CUISINE -
At Lasserre, the cuisine is creative, refined and light.
Lighter bases, updated sauces, extended set of textures, profusion of intricate technics, new structuring, he signs some gourmand, tasteful, straightforward, colourful creations that are eventually very easy to understand when tasting them.
Celebrated for its craft when it comes to meat dishes and the generosity of its menu, Lasserre relies on a motivated young crew: Nicolas Le Tirrand, a well-trained chef, and Jean Lachenal, a talented pastry chef.
A tasting menu in 6 courses, including 2 desserts, at 190€ (350 € with wine pairing) and a lunch menu in 3 courses at 90€ (120 € with wine pairing) are available.
A la carte menu and set menus are also available in our function rooms. We garantee the French origin of our meat. Tax and 15% service included
See Menu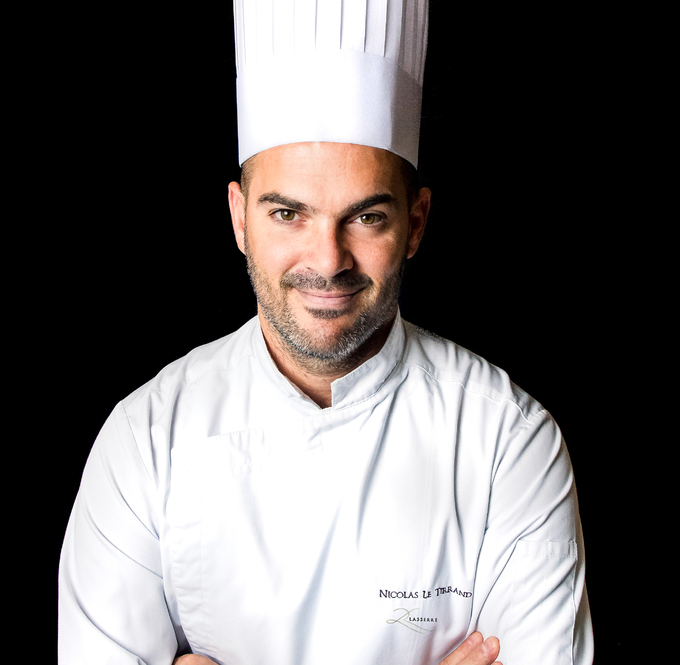 - NICOLAS LE TIRRAND, HEAD CHEF -
At 37, Nicolas Le Tirrand has trained in no less than 5 Michelin-starred restaurants, counting the Pavillon Ledoyen***, the Paza Athénée***, the Four Seasons George V** and the 39V* (all in Paris). Today, it is in this festive, incomparably theatrical house with unparalleled decor that he reveals his own style: rigorous, straightforward, contemporary.
Patient, workaholic and bon vivant, Nicolas Le Tirrand is both a chef and a cook. A cook as he masters the art of assembling, cooking at the perfect temperature and seasoning; a chef thanks to his abilities to lead. To support him, he can count on a multigenerational team which skilfully mix unparalleled erudition, historical know-how, new technics, a modern vision and a strong appetite to succeed.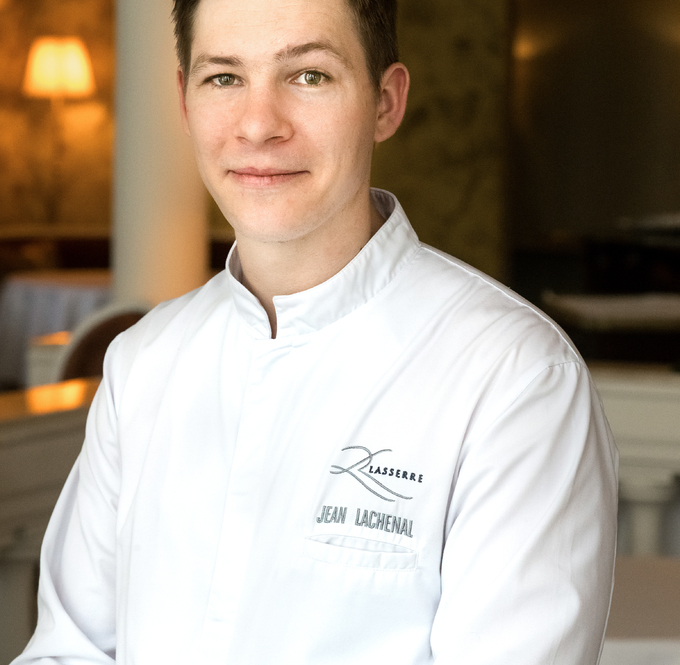 - JEAN LACHENAL, PASTRY CHEF -